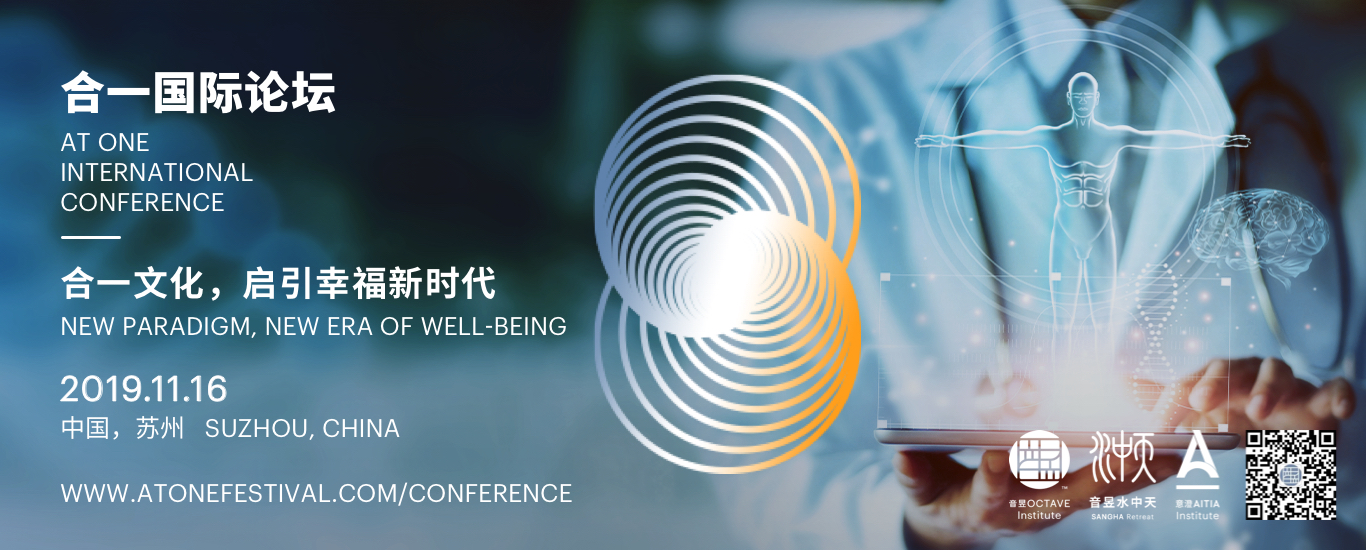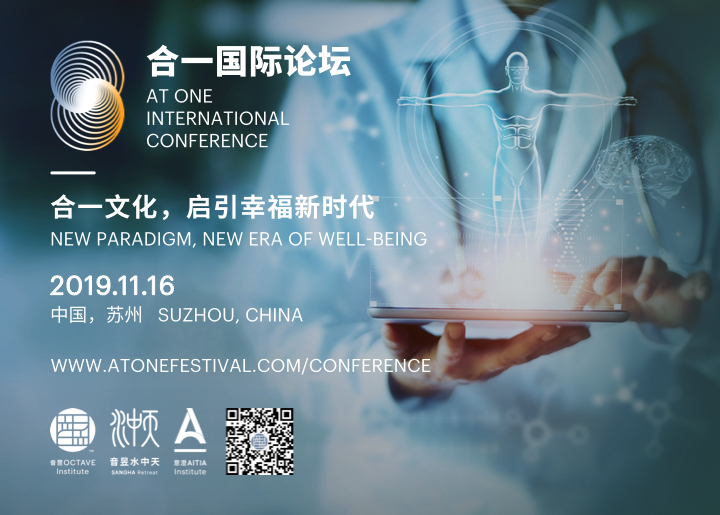 AT ONE International Conference 2019
Keynote Speakers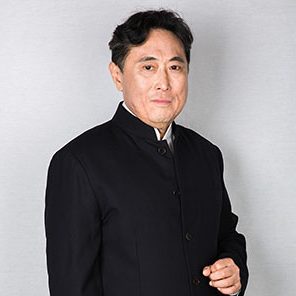 Frederick Chavalit Tsao

___
Chairman of IMC Pan Asian Alliance Group, Founder of OCTAVE Institute, President of Family Business Network (FBN) Asia, Founder and Chair of AT ONE International Festival (and Conference)
Mr. Frederick Chavalit Tsao is the Chairman of IMC Pan Asia Alliance Group and founder of OCTAVE Institute. Fred is the fourth-generation steward of a successful Singapore-based family business with roots from Shanghai. In 1995, Mr. Tsao took over as Chairman of the IMC Group.
Under his leadership, the traditional shipping company transformed into a multi-national conglomerate with diverse business interests. Mr. Tsao's own inward journey of conscious awakening led him to create opportunities for societal healing, with the intention of fostering harmonious communities. As someone who is passionate about human well-being, Fred is deeply interested in the connection between traditional Chinese philosophy and Quantum Science.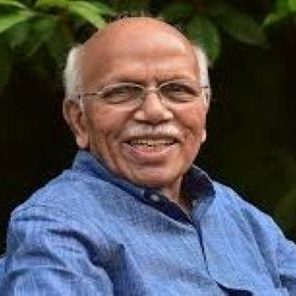 B. M. Hegde
___
M.D., Cardiologist
Professor Dr. B. M. Hegde, an eminent cardiologist is a MBBS, PhD [Hon. Causa], MD, FRCP [London], FRCP [Edinburgh], FRCP [Glasgow], FRCPI [Dublin], FACC [USA] and FAMS. He is an Indian medical scientist, educationist, visiting faculty at many International universities and has authored several books on medical practice and ethics. Although trained in mainstream medical science, Dr. Hegde has been exposing the flaws in current medical research and practices of pharma companies. He has been a strong promoter of Traditional medicine and Quantum science.
One of India's highest civilian awards, Padma Bhushan, was awarded to him in 2010. Dr. B C Roy National Award in the category of Eminent Medical teacher, the highest medical award in India, Dr. J C Bose award for research in life sciences, Distinguished Physician of India award, and Karnataka Rajyothsava award are but a few awards that adorn his mantelpiece. He was Emeritus International Advisor to The Royal College of Physicians of London and Edinburgh. He was First Indian examiner for MRCP [UK] examination in the UK from 1988 to 1998.
Being an excellent orator, his public lectures and scientific talks are a craze with the audiences both scientific and lay. His 35 books are mostly out of print and his lay articles, running into thousands, both in English and Kannada, have become household names.
His research organization, World Academy of Authentic Healing Sciences with its journal, The Journal of the Science of Healing outcomes (www.thejsho.com), has been in existence now for twelve years. The editorial board has some of the great scientific names of the world including Nobel Laureates.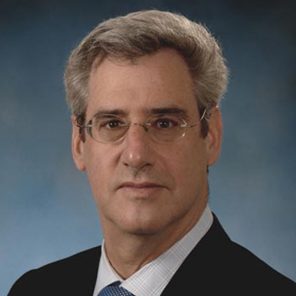 Brian Berman
___
President and Founder of the Institute of Integrative Health, Founder & Director (Retired) of the University of Maryland School of Medicine Center for Integrative Medicine
Dr. Brian Berman is the President of the Institute for Integrative Health which he founded in 2007 to catalyze new ideas in health. He is also Professor Emeritus at the University of Maryland School of Medicine, where he was director of the Center for Integrative Medicine. Trained in family medicine and pain management as well as complementary medical approaches such as traditional Chinese medicine and acupuncture, Dr. Berman has dedicated his academic career to evaluating the efficacy, safety and cost-effectiveness of complementary and integrative medicine. In 1991, he founded the first U.S. academic medical center-based program for integrative medicine. He now continues to conduct his National Institutes of Health-funded research at the University of Maryland, while expanding his focus to understanding and promoting health through his leadership of the Institute for Integrative Health.
Dr. Berman is one of the most highly funded National Institutes of Health (NIH) researchers in the area of integrative and complementary medicine. During his tenure at the University of Maryland, the Center for Integrative Medicine was awarded over $56 million in research funding and had more than 800 publications. Dr. Berman, has been principal investigator of five NIH Center of Excellence, multi-study grants focused on complementary medical interventions for the treatment of arthritis and related disorders and on irritable bowel syndrome. Through this work he built collaborations with pre-eminent institutions in Hong Kong, Australia, Europe and the US. In 2004, Dr. Berman's landmark study showing acupuncture to be a safe and effective therapy for osteoarthritis of the knee was published as the lead article in the Annals of Internal Medicine. His research publications include 5 books and over 300 articles in leading medical journals focused on traditional Chinese medicine, including acupuncture, herbs, and Qi Gong, as well as other mind/body and integrative medicine approaches for a wide range of chronic health and pain-related disorders.
A pioneer in the field of integrative medicine, Dr. Berman was honored with the prestigious Bravewell Leadership Award for Integrative Medicine in 2005. The award "celebrates and supports visionaries who have committed their medical careers to transforming healthcare in America and ushering in a new practice of medicine." In 2018, he was further honored with the Bravewell Service Award for his on-going commitment to the field. He was Chair of the ad hoc advisory committee to the NIH Office of Alternative Medicine when it opened in 1992, as well as the report to the U.S. Congress on alternative medicine. Subsequently, he served on their advisory committee for three other terms through 2014. In 1996, Dr. Berman helped found and now serves as field director for the complementary medicine field of Cochrane, an international organization recognized worldwide as a leader in evidence-based medicine. He was a panel member of the National Academy of Sciences, Institute of Medicine's 2005 report on complementary medicine and was the first chair of the Academic Consortium for Integrative Medicine & Health, now with over 78 American universities in its membership. Dr. Berman now leads the Institute for Integrative Health, a not-for-profit organization whose purpose is to catalyze new ideas in health care and focus on the promotion of health. He serves on the McCormick Science Institute's Advisory Board, the American Pain Society Task Force on Complementary and Alternative Medicine, and the NFL Players Association Player Wellness Pain Advisory Board, and recently participated in the "Contributions of Social and Behavioral Research in Addressing the Opioid Crisis," part of the series of NIH meetings on "Cutting Edge Science to End the Opioid Crisis."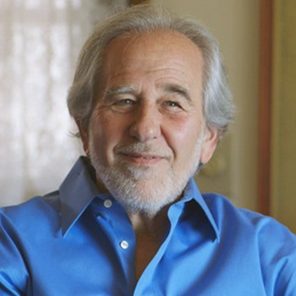 Bruce Lipton
(Video Broadcast)
___
Stem Cell Biologist, Epigenetics Scientist
Dr. Bruce H. Lipton, PhD, is an internationally recognized leader in bridging science and spirit. Stem cell biologist, bestselling author of The Biology of Belief and recipient of the 2009 Goi Peace Award, Dr. Lipton began his scientific career as a cell biologist. He received his PhD degree from the University of Virginia at Charlottesville, before joining the Department of Anatomy at the University of Wisconsin's School of Medicine in 1973.
In 1982, Dr. Lipton began examining the principles of quantum physics and how they might be integrated into his understanding of the cell's information processing systems. He produced breakthrough studies on the cell membrane, which revealed that this outer layer of the cell was an organic homologue of a computer chip, the cell's equivalent of a brain. His research at Stanford University's School of Medicine, between 1987 and 1992, revealed that the environment, operating though the membrane, controlled the behavior and physiology of the cell, turning genes on and off. His discoveries, which ran counter to the established scientific view that life is controlled by the genes, presaged one of today's most important fields of study, the science of epigenetics. Two major scientific publications derived from these studies defined the molecular pathways connecting the mind and body. Many subsequent papers by other researchers have since validated his concepts and ideas.
Dr. Lipton has taken his award-winning medical school lectures to the public about leading-edge science and how it dovetails with mind-body medicine and spiritual principles. He is regarded as one of the leading voices of the new biology.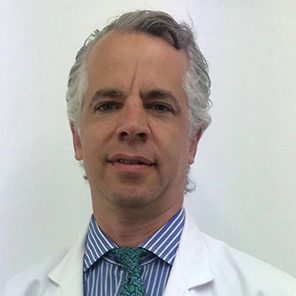 Christopher Juel Jensen
___
M.D. 
Born in Geneva, Switzerland, Dr. Jensen grew up in the United States and Spain. He completed undergraduate, pre-medical and post graduate education at the Universidad de Salamanca, New York University and Harvard University. He then came to the United Kingdom to complete his medical training at St. George's. He was awarded the degree of Doctor of Medicine, and inducted into the Gold Humanism Honour Society. Prior to medical school, Dr. Jensen worked in investment banking and equity capital markets for JP Morgan Securities, Swiss Banking Corp and Deutsche Bank Securities. Dr Jensen has helped to build multiple financial services companies from the ground up, and has continued to advise on a myriad of investment banking transactions primarily in medical innovation and wellness hospitality.
Dr. Jensen has a keen special interest in the practice of personalized medicine and its integration with complementary and holistic wellness and proper physician led exercise and nutrition programs. This also includes cosmetic medicine and surgery and the use of adipose derived stem cells in both cosmetic and wound healing procedures. He currently works in both Surgery and Emergency Medicine in the United Kingdom. He was awarded the Association of Clinical Pathologists Junior Doctors Prize in 2011. Dr. Jensen is also a Police Surgeon, and is trained as a Forensic Medical Examiner. Dr Jensen was the Chief Medical Officer of Metamed, a personalized medicine thinktank funded by the Founders of PayPal, Peter Thiel, and Skype, Jaan Tallinn. He was the Strategy and Investment Director for GOCO Hospitality, and continues as clinical advisor to Horwath Health and Wellness globally and on GOCO's advisory board.
Dr Jensen is a prolific public speaker and has spoken at multiple conferences nationally and internationally, including at the National Conference for the BMA.
Dr Jensen is fluent in Spanish, French and English. He is also conversant in Catalan and Portuguese.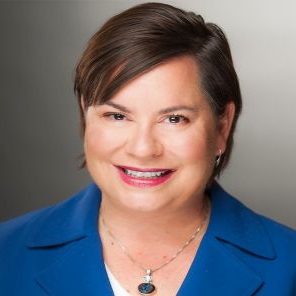 Claire Lachance
___
CEO of Institute of Noetic Sciences 
Ms. Claire Lachance serves as the CEO of the Institute of Noetic Sciences, leading a team of world renowned scientists and experiential program professionals located at the IONS EarthRise campus in Northern California.
Prior to joining IONS in 2016, Ms. Lachance was Founder and President of Inspiration Quest, Inc. where she led the delivery of comprehensive management consulting services to hundreds of nonprofit organizations, foundations, public agencies, and social entrepreneurs. Earlier in her career, Ms. Lachance held executive positions at Pacific Bell and MetLife. She earned an MBA from Harvard Business School and a BA magna cum laude in Economics from Tufts University.
With a deep passion for values-driven strategy, organizational sustainability, and servant leadership, Ms. Lachance is a self-proclaimed spiritual explorer fascinated by how the mystical manifests in cultures and organizations around the world. Ms. Lachance is leading the development of the Noetic Leadership Model for Professional and Organizational Success combining leading-edge business practices with valuable learning from science and ancient wisdom traditions.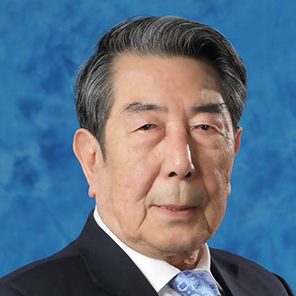 Duan Yishan
___
Professor, Shanghai University of TCM
Duan Yishan, born in 1940, is a professor and doctoral supervisor of Shanghai University of traditional Chinese medicine. He once served as the director of the teaching and Research Office of ancient Chinese medicine, the director of the editorial board of the Journal of ancient Chinese medicine knowledge, the vice chairman of the national ancient Chinese Medicine Research Council, the standing member of the Chinese Medicine Research Council, the editorial board member of the general higher education planning textbook of traditional Chinese medicine Member of the national higher education self study examination Steering Committee.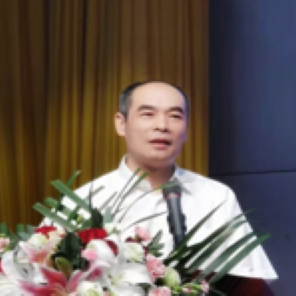 Gao Wu
___
Gao Wu was born on November 1962 in a TCM family in Zhejiang Province. He majored in pharmacy in Chinese Medical Sciences University. He is a researcher and deputy director of the National Working Committee for promoting the service of traditional Chinese medicine, executive vice president and Secretary General of China Association for promoting the research of traditional Chinese medicine, chairman of the Management Committee of the special fund for chronic diseases, and chairman of the special committee for sleep and psychological intervention, etc.
He is the chief editor of Bright TCM and Information of TCM. He has published many books and papers including Scientific Thought, The Classification of Medicine and The Great Role of Chinese Medicine, etc. He is a cultural man, philosopher, planner, sexology health care and expert of sleep and psychological intervention.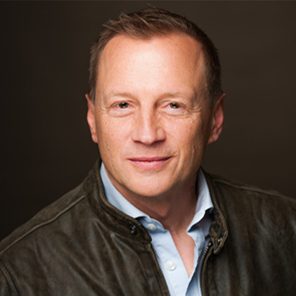 Garret Yount
___
Epigenetics Expert at Institute of Noetic Sciences
Dr. Garret Yount, PhD, is a Scientist at IONS where his research focuses on mapping the mind-gene interface. He obtained his BS from the Department of Molecular & Cell Biology at the Pennsylvania State University, and his PhD from the Department of Neurobiology & Behavior at the State University of New York at Stony Brook. He was then awarded two Post doctoral Scholarships, one in the Langley Porter Psychiatric Institute at the University of California, San Francisco (UCSF) and the second in UCSF's Brain Tumor Research Center. During his postdoctoral training at UCSF, he was awarded a Fellowship from the Robert Steel Foundation for Pediatric Cancer Research in New York.
Dr. Yount has a long-standing interest in developing methods and technologies for bridging molecular neurobiology with aspects of consciousness. His doctoral thesis work in Stony Brook focused on deciphering molecular links between brain activity and the regulation of neuropeptide gene expression. In 1997, Dr. Yount was among the first scientists to be awarded a Research Project Grant (R01) from the National Institutes of Health to study Qigong and other healing modalities involving a purported human biofield.
To date, Dr. Yount has conducted carefully controlled laboratory experiments with spiritual healers and biofield practitioners from around the world, including China, Brazil, Canada, USA, Japan, India, Russia, Hungary, and Sri Lanka. He has evaluated a variety of mental influence models, ranging from human brain cells in petri dishes receiving distant healing intention to hospitalized children experiencing Expressive Arts Therapy. Based on this experience, he has spoken nationally and co-authored peer-reviewed papers on the topic of establishing rigorous guidelines for research into biofields and micro-psychokinesis.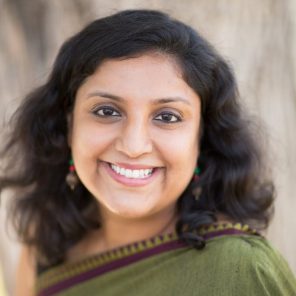 Geetanjali Chakraborty
___
Geetanjali Chakraborty is an Independent Ayurveda consultant based in Silicon Valley, USA. She is a National Ayurveda Medical Association (NAMA) certified Ayurveda Practitioner. Geetanjali regularly teaches Ayurveda workshops in the Stanford School of Medicine's Health Improvement Program. She pioneered a donation-based Ayurveda clinic in the San Francisco Bay area that has now served over 400 clients. In the past, she has also served as the Dean of Ayurveda Studies at Vedika Global, CA. Her clinical approach focuses on diet and lifestyle and takes the perspective of food as medicine. Before her Ayurveda journey, Geetanjali was a molecular biologist at Georgetown and Stanford University. She holds a Master's degree in Biochemistry from Georgetown University.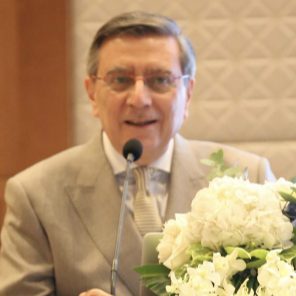 Gerard Bodeker
___
Chair, Mental Wellness Initiative of the Global Wellness Institute, Adjunct Professor of Epidemiology at Columbia University and Member, Green Templeton College, University of Oxford
A Harvard-trained public health academic, Professor Gerry Bodeker researches and advises on integrative medicine and wellness. He has taught in medical sciences at Oxford University for two decades, is adjunct professor of epidemiology at Columbia University, and works with the private sector, governments and UN, advising on culturally-themed wellness strategies.
He chairs the Mental Wellness Initiative of the Global Wellness Institute and received the Debra Simon Award for Leadership in Mental Wellness at the Global Wellness Summit in Singapore in October 2019.
He is co-director of the new forest immersion wellness program in Borneo, Ayus Wellness.
Gerry has published widely, including on health and wellness traditions of Asia. He is Editor in Chief of the World Heath Organization Global Atlas on Traditional and Complementary Medicine, co-editor of Understanding the Global Spa Industry and Editor of Mental Wellness: Pathways, Evidence, Horizons (2018). He is currently contributing to the Asian Development Bank's 2020 report on the wellness industry in Asia and co-editing an academic book on Healthy Ageing in Asia.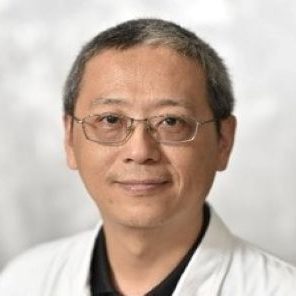 Gong Qiming 
___
Born in Feb.1965 in Suzhou, Jiangsu Province, Gong Qiming currently serves as the chief physician of Infections Dept. of Ruijin Hospital affiliated to School of Medicine, Shanghai Jiaotong University. Gong is among the batch of students who received the double bachelor's degree in Chinese and western medicine and he is also a committee member of TCM and Western Medicine Live Diseases Fund.
As a physician, Gong Qiming has been long devoted to clinical diagnosis and treatment of infectious diseases, but he has a special preference for I Ching and Huang Di Nei Jing. Over the years, he has been studying the integration of medicine by integrating the thinking and diagnosis and treatment methods of Chinese and western medicine. After decades of observing and practicing the relationship between Eight Characters and diseases, Gong has attained unique achievements in the changes of five elements in Eight Characters, the occurrence of diseases, and the intervention and prediction of prognosis evolution, etc.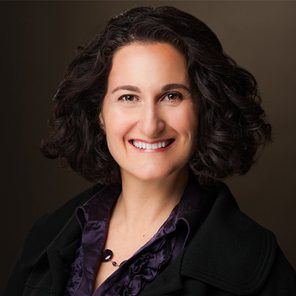 Helané Wahbeh
___
ND, MCR, Director of Research at Institute of Noetic Sciences
Dr. Helané Wahbeh is the Director of Research at the Institute of Noetic Sciences, and an adjunct assistant professor in the Department of Neurology at Oregon Health & Science University.
Dr. Wahbeh is clinically trained as a naturopathic physician and research trained with a Master of Clinical Research and two post-doctoral research fellowships. She has published on and spoken internationally about her studies on complementary and alternative medicine, mind-body medicine, stress, and post traumatic stress disorder and their relationships to physiology, health and healing. Her VET-MIND study funded by the National Institutes of Health examined the mechanisms of meditation for combat veterans with PTSD. Her current research interests include healing stress and trauma, examining mechanisms of mind body medicine, and rigorously studying extended human capacities.
Dr. Wahbeh's extensive meditation training includes the Mindfulness-Based Stress Reduction Teacher Training by Jon Kabat-Zinn, a four-year Meditation Teacher Training with CoreLight, and a 16-year regular meditation practice.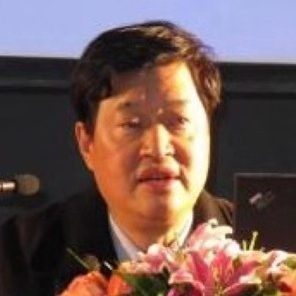 Ji Wenhui
___
Professor of Nanjing University of TCM

Born on March 1944 in Jiangsu Baoying. Now is the Researcher of Institute of Chinese Medical History and Documentation of Nanjing University of Traditional Chinese Medicine. Member of the CPPCC Jiangsu Provincial Committee. Professor Ji is specialized in research of TCM and traditional culture. He has commitment in poetry, Yi Jing and other traditional culture field.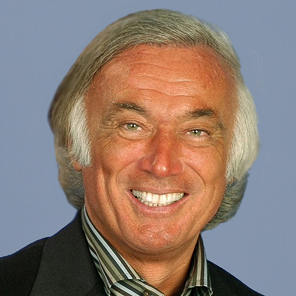 Kenneth R. Pelletier
___
M.D.,Cilnical professor of medicine at the UCSF School of Medicine,Chairman of the American Health Association,Vice President with American Specialty Health
Dr. Kenneth R. Pelletier, PhD, M.D. is a clinical professor of medicine at the UCSF School of Medicine and former clinical professor of medicine at the Stanford School of Medicine. He is also Chairman of the American Health Association and is a Vice President with American Specialty Health.
At the UCSF School of Medicine, he is the Director of the Corporate Health Improvement Program (CHIP), a research program between CHIP and fifteen Fortune 500 corporations including Cisco, IBM,Dow, Prudential, Cummins, Ford, and Pepsico.
Dr. Pelletier has authored numerous books, including international bestseller, Mind as Healer, Mind as Slayer and is a peer reviewer for several medical journals including the Journal of Occupational and Environmental Medicine and serves on a number of corporate boards. He has published over 300 professional articles and has appeared on ABC, CBS, CNN, NBC, and the BBC to discuss his research.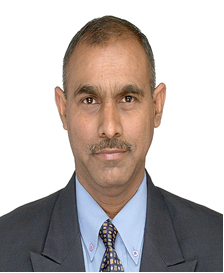 M.S. Kamath
___
M.D., Governing Body Member of The British Association of Accredited Ayurvedic Practitioners London
Dr. M. S. Kamath served as visiting professor of Ayurveda to the Thames Valley University, London, UK. Attended various Academic programs at various places abroad like Thailand, Japan, Hong Kong, UAE, London, Malaysia, Nepal, and Sri Lanka. He is a member of several Local, National and International associations including Governing Body Member of The British Association of Accredited Ayurvedic Practitioners London, UK
He is also a co-author of the book "Ayurveda the Right Way to Live" published by Carlton Publishers, London, UK.
Dr. Kamath has 20 publications in national and international journals / periodicals and has attended 15 international and 27 national conferences and presented scientific papers. He is actively engaged in clinical research program in association with Okayama University Medical college, Okayama, Japan. He is also actively involved in various community and charitable activities in India.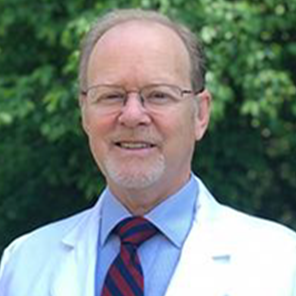 Phillip Barr
___
M.D., Staff and faculty at Duke University
Dr. Philip Barr has practiced medicine in a variety of settings over his many years in the field. A graduate of the University of Pennsylvania, he earned his M.D. at the University of Maryland School of Medicine, where he researched the benefits of meditation. He went on to earn his specialty boards in Internal Medicine following residency at University of Massachusetts affiliated hospitals.
Dr. Barr's interest in consciousness work led him to a medical research and clinical fellowship in the Mind/Body Medicine Division at Harvard. After many years of seeking integrative medicine in clinical settings, Philip broadened his educational base to include an M.A. in Spiritual Psychology with an Emphasis in Consciousness, Health, and Healing at the University of Santa Monica. Philip is on the editorial board of Integrative Medicine, A Clinician's Journal. In 2012, he became board- certified by the American Board of Integrative and Holistic Medicine.
Dr Barr's diverse experience has spanned the private sector and public health/Native American settings, from hospitalist to concierge integrative medicine. He also served as a Medical Director of Boulder Community Hospital, and as Clinical Director of the California Health and Longevity Institute. Philip has held faculty positions, including University of Santa Monica's Consciousness, Health, and Healing Program. Dr. Barr's favorite intervention is replacing pharmaceutical options with nutritional medicine as part of his whole person approach and coordinating disciplines to create an integrated team.
Currently Dr. Barr is on staff and faculty at Duke University. He is happily married to Diane Botticelli and has 3 sons.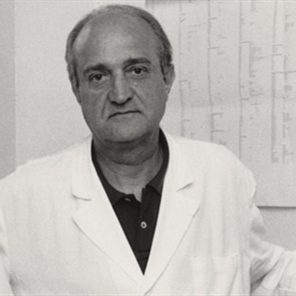 Pier Mario Biava
___
Pier Mario Biava, an occupational doctor, graduated in Medicine at the University of Pavia, specializing first in occupational medicine at the University of Padua and later in hygiene at the University of Trieste. He has been studying the relationship between cancer and cell differentiation for several years: he has isolated stem growth and differentiation factors that can inhibit or slow down the growth of various types of human tumors and, in general, direct the fate of normal and pathological stem cells. This is of a significant importance in the field of prevention and treatment of various types of diseases such as chronic degenerative diseases, as well as in the field of regenerative medicine in renewal and regeneration of tissues. This research can also have positive effects in the field of integrative treatments of stem cell transplants and, in the future, may even replace them.
Having been a Professor at the School of Specialization in Occupational Medicine in Trieste for many years, he currently works at the Institute of Research and Treatment Multimedica of Milan. He is the author of over 100 scientific publications and several books such as: " L'Aggressione Nascosta – Limiti Sanitari di Esposizione ai Rischi " published by Feltrinelli, " Complessità e Biologia" published by Bruno Mondadori and " Il Cancro e la Ricerca del Senso Perduto" published by Springer," Il Senso Ritrovato "edited by Ervin Laszlo and published by Springer and "Dal segno al simbolo – The manifesto of the new paradigm in medicine" written with Diego Frigoli and Ervin Laszlo and published by Persiani.
He also takes part in the Scientific Committees of several international journals in the field of oncology and epidemiology.
Tasks performed:
•Scientific responsible for formation of the occupational health service in South America founded in Quito from 1984 to 1990
•Member of the WWF Italia Scientific Committee from 1986 to present (still in office), Vice President WWF Italy 2006 -2009
•Member of the CDA Unicredit Foundation from 2002 to 2005 where he led planning of all health cooperation interventions in Africa.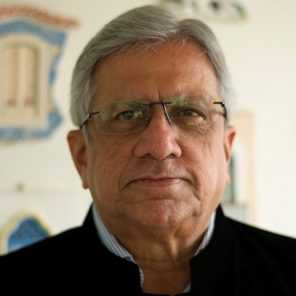 Prakash Kalmadi
___
M.D. from Kasturba Medical College,Manipal in India
Dr Prakash Kalmadi,Founder and Medical Director of KARE Ayurveda and Yoga Retreat is a qualified modern medical practitioner from Pune, India. His dramatic transformation in health through Ayurveda changed his whole perception of medical science to the extent of creating an Ayurveda and Yoga retreat in India.
In his own words – "I experienced the efficacy of Ayurveda treatment in my own personal life which brought about dramatic transformation in my health. Hence I collaborated with Dr Srinivasan Nair of the century old CNS Chikitsalayam, Kerala to start KARE in 1999."
His close association with the legendary Yogi, Guruji BKS Iyengar also has played a big role for the success of the retreat. He is not only a practitioner but also a teacher of Iyengar medical yoga for treatment programs at KARE. Prominent among his workshops or conferences were – Heart disease reversal workshop with Guruji at KARE and Cure is possible conference at Pune where 1200 doctors from across the globe participated. In 2014, he was awarded MedScape India National award for excellence in wellness.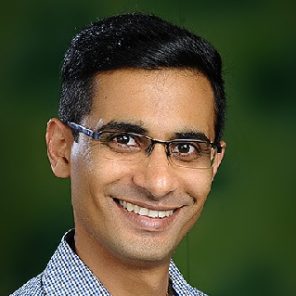 Prasanna Kakunje
___
M.D. from Government Ayurveda Medical College, Mysore, India, Honorary Advisor for Fitness and Holistic Well-being of the Confederation of International Accreditation Commission-Global
Dr. Prasanna Kakunje completed his M.D. in Ayurveda from a century old Government Ayurveda Medical College, Mysore, India in 2005. His specialty is Ayurveda general medicine called as 'Kaaya Chikitsa'. Since then he has been practicing, teaching and propagating Ayurveda as consultant, lecturer and administrator in various clinics, wellness resorts, Ayurveda centers and Ayurveda medical colleges. He is on the Board of Honorary Advisors for Fitness and Holistic Well-being of the Confederation of International Accreditation Commission-Global (CIAC).
Dr. Prasanna is a firm believer of Ayurveda, yet supports an integrated approach based on the best possible solution to a health problem. His motto is "it is not important which system of medicine/healing we use but it is important that it heals and helps the sufferer".
He has attended several national and international Ayurveda & Integrative conferences and written articles and blogs with an intention to educate people about health and Ayurveda and create awareness in the mass. He has been interviewed by several Indian, French, Japanese and Thai magazines and TV channels to talk about health, wellness and Ayurveda.
With his experience and exposure to hospitality industry, he is running a spa & wellness consultancy firm, a homely Ayurveda treatment center in India. He teaches Ayurveda to students at ALN Rao Memorial Ayurvedic Medical College, Koppa, India, as Associate Professor in the Department of Kayachikitsa, affiliated to Rajiv Gandhi University of Health Sciences, Bengaluru, Karnataka, India.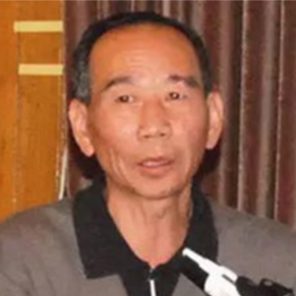 Qin Zhaohu
___
Mr Qin Zhao Hu was born into a family with strong heritage in Chinese traditional medicine and martial arts. From the young age of 6, he started to learn these two disciplines from his father and renowned experts.
Mr Qin is well versed in a wide range of Chinese medicine. He invented a modern rehabilitation method of traditional Chinese medicine with unique and fast curative effect. Since the year of 2000, his cured patients include officers, retired soldiers, combat hero and entrepreneur.
Mr. Qin was received by Mr. Jiang Zemin, Mr. Li Peng, Mr. Wu Bangguo, Mr. Wen Jiabao, Mr. Zou Jiahua and other party and state leaders.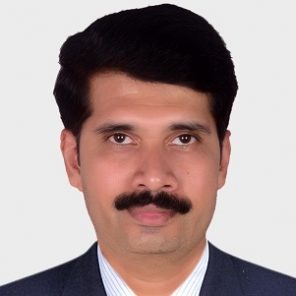 Raviprasad Hegde
___
M.D. Ayurveda, Psychiatry, Assistant Professor at Ayurveda Department of Psychiatry at Alva's Ayurveda Medical College, India
Dr. Raviprasad Hegde is a well-known Ayurveda physician and teacher with a passion to learn and spread the wisdom of Ayurveda. He graduated in Ayurveda from a reputed college in 1997, went on to do post-graduation in Panchakarma (a detox specialty of Ayurveda) and then presented a research with regards to insomnia for his M.D. in Manasa Vignana (Psychiatry). He is also certified in counselling & psychotherapy and currently pursuing PhD (designing Ayurveda treatment module for test anxiety) from Rajiv Gandhi University, Bangalore, India.
Dr. Hegde brings with him over 20 years of clinical experience in rural India as an Ayurveda physician and detox specialist. He has been working as an Assistant professor from 2015 initially in the Ayurveda department of General medicine and currently in the Ayurveda Department of Psychiatry at Alva's Ayurveda Medical College, India
Dr. Hegde has presented scientific papers in International and National seminars and published three papers in International Ayurvedic Medical Journal (IAMJ). He has given several public talks on mental health and environment. He has been a regular on All India Radio giving talks on mental health as per Ayurveda and most recently on Ayurveda treatment for dementia. He has been a motivational speaker for students who are facing examination fear and conducts online classes on psychiatry.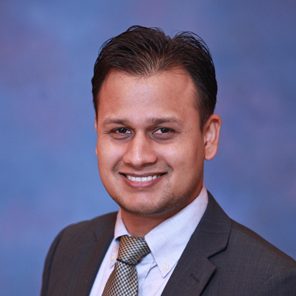 Satyam Tripathi
___
M.D., Bachelor of Ayurvedic Medicine and Surgery, Director of Union Yoga Ayurveda Singapore
Dr. Satyam Tripathi is a qualified, experienced and highly motivated doctor trained in Ayurvedic Medicine, Yoga & Rehabilitation, and former Clinical Scientist / Research Officer in Yoga and Allied Sciences. Dr. Satyam holds a Bachelor in Ayurvedic Medicine and Surgery (BAMS) from Rajiv Gandhi University of Health Sciences (RGUHS), Bangalore (a leading University for Medical Sciences) and Doctor of Medicine (MD) from The Swami Vivekananda Yoga Anusandhana Samsthana (SVYASA). He is not just talented medically, but also a very passionate doctor who seeks only to give the right and best treatment to all who seeks his care, applying his extensive training to first ensure an accurate diagnosis, identifying not just the symptoms but also the underlying causes of your pain and injury with the regulated check-up.
Dr. Satyam is also the Director of Union Yoga Ayurveda, Singapore, and hosts various training and certificate courses of Yoga and Ayurveda registered with Paramhansa Samsthana, Yoga Alliance, CYAI, IAYT and many others. He is also a supporting member of the International Association of Yoga Therapist (IAYT). He travels extensively around India and abroad, to perform treatment, workshops, talks and lectures when time permits. His dream is to reach out those who are in need as much as he can with a vision to expand more holistic medical centers with the combined treatment of the best Western and Eastern medicine.
Dr. Satyam's expertise includes Anatomy, Physiology, Applied Anatomy & Physiology, Patho-Physiology, Application of Yoga to cure different diseases at different levels of our being. As an Ayurveda & Yoga Therapy Consultant, he has attained excellent medical results in Asthma & Respiratory Disorders, Bone & Related Disorders, Cancer, Cervical & Lumbar Disc Problem, Diabetes, Gastro-Intestinal Tract Disorders, Hypertension, Hair & Skin Care, Heart Diseases, Neurological Disorder, Occupational Health Hazard, Sexual Dysfunction, Psychiatric Disorders.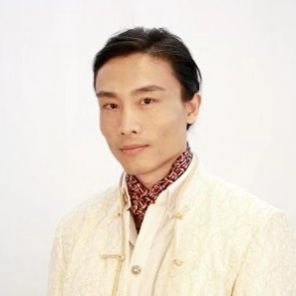 Shao Xiyue
___
Independent scholar, a writer, an Yi scholar.
Master Shao is currently the chief consultant of AITIA Institute's Worldview Research Center. He is the Founder of Natural Law Community Association; Founder of "Oneness with the Dao, Yin Yang Five Elements" Association. He is also the Founder of "Ultimate Teaching Five Elements".
Born in a Yi Jing family, Master Shao studied art when he was young. After that he focus on studying Yi Jing theories and practice therefrom. He was Taoist but gave up the identity because it the Tao he is looking for not the identity. Master Shao advocates an integrated dynamic and balanced approach to practice of self-cultivation: through rationality, intuition and practices, core of which is worldview. He is a spiritual director without any religious belief system.
In 2018, the first book of "The Wisdom of Wisdom" was published as part of the series of books under AITIA Institute. The integration of philosophy, science, psychology and metaphysics has unique insights into the rational thinking of human beings and the construction of the inner world.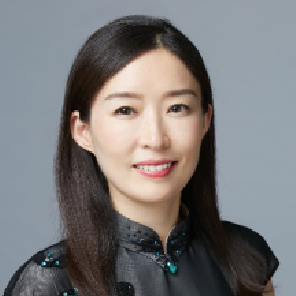 Sun Yu 
___
Born in a family of traditional Chinese medicine in 1975, Sun Yu graduated from the Academy of Military Medical Sciences where she obtained a doctor's degree of Medicine. She used to serve as the president of the Military Medical Science Press and the deputy director of the Chinese Hospital Association. Currently, she is the deputy editor-in-chief of Tsinghua University Press, the president of the Medical Branch, and the deputy director of the China Organ Transplantation Foundation. Sun Yu is good at theoretical research on the integration of Chinese and Western medicine.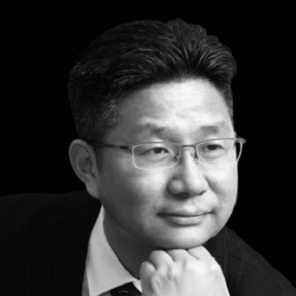 Wen Yong 
___
Chief Physician, professor
Deputy President of Yunnan Honghe Prefecture South Yunnan Central Hospital. President of Pediatrics. Director of National General Practitioner Training Base.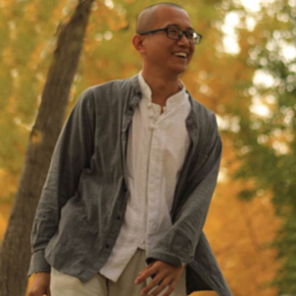 Weng Jianbin
___
TCM Physician
He devotes himself to the research, practice and clinical practice of Huang Di Nei Jing, and is good at treating spleen and stomach diseases, endocrine system diseases, cervical spondylosis, lumbar spondylosis and various difficult and complicated diseases, and is good at emotional counseling, adolescent psychological problems, etc.