[video src="http://1500003818.vod2.myqcloud.com/438325c4vodtranscq1500003818/4871700f5576678020908119907/v.f100030.mp4" /]
2024 AT ONE International Festival
ONE CHOICE, ONE WORLD
SANGHA Retreat by OCTAVE, Suzhou, China
2024·Spring
After a gap of more than three years, The AT ONE International Conference is back in Spring 2024! This year, we bring a theme of ONE CHOICE, ONE WORLD!
After a period of deep reflection on the purpose of life, we are awakened to how inter-connected we are to all life. Opportunities always unveil itself from crisis. Let us make that one choice to shift consciousness, to build one world for a better future for humanity!
It is time for us to unite to with one common worldview, one common ground, for us to have common sense, so we put together common effort to resolve our common challenges.
Come, join the conversations, the movement and embrace the collective awakening—and have some fun at the same time at the 2024 AT ONE International Festival.
It is the brainchild of Chavalit Frederick Tsao a fourth-generation family business steward, who has transformed the business from a conventional shipping company to a multinational business serving Asia′s industrialization and trade globalization.
Staying true the family′s core sustainability value of continuous evolution to serve the era, Chavalit is now elevating this value to new heights. Starting from a small research institute, East West Cultural Development Center, in Singapore in 1995, Chavalit is now on a conscious evolution to bring about business reform and build a collaborative community that will positively impact the well-being and happiness economic era.
Chavalit started the AT ONE event in November 2018 as a platform for knowledge exchange, learning and celebration of life! The AT ONE International Conference brings together thought leaders from a wide range of disciplines to the AT ONE International Festival organized and held in Sangha Retreat by Octave in Suzhou, China.
AT ONE International Conference

ONE CHOICE ONE WORLD
The Era Has Arrived, the Future is NOW
Challenges are opportunities for evolution and co-creating a new future. How can we turn the chaos to our advantage and see it as an opportunity to create a more sustainable future? Fundamentally today′s sustainability challenges are result of a consciousness crisis and problem of ethics. We need inner work, a journey inward will shift consciousness, worldviews, beliefs and values that informs our desires to drive economics. A new way of living, with well-being and happiness as the common objective will share new economic activities. This new model requires a new playing field with new economic structures.
The future is now, it is time to work on integration of cultures. What would life look like and feel like in this new era and how do we co-create it? Every one of us has a part to play in this paradigm shift. The 2024 AT ONE International Conference with the theme One Choice, One World, invites you to join the conversations, the movement and embrace the collective awakening—and have some fun at the same time!
CONFERENCE SCHEDULE
It is Time to Act… Doing is Knowing!
Day 1: Culture towards Flourishing Life of Love, Co-Creating One World
We need one common worldview, one common ground, for us to have common sense, so we put together common effort to resolve our common challenges.
Day 2: Education towards Adding Value to Life, Exploring the One Choice
In the age of well-being, the is only one choice—to focus on an inner journey to learn life, self-cultivate and add value to all living systems.
Day 3: Green Economy, Quantum Leadership Leading the Way
Flourishing is our nature, and quantum leadership is the way. We need to return to our natural calling, and let evolution guide our flourishing.
AT ONE – A Celebration of Life
Humanity is entering into a new era of awakening and happiness. And part of this awakening is the great rejuvenation of Chinese culture.
The ever-growing Chinese civilization is a living organism. On this shared cultural journey, we′ll witness the endless energy of life, the flow of all things within nature, and we′ll inherit the beauty and kindness passed on through generations of tradition. Together we′ll align with the ultimate truth, goodness, and beauty of this world.
At the 2024 AT ONE International Festival, we will celebrate life with hearts full of gratitude, driving the upholding of tradition and the cultivation of innovation within the realm of Chinese culture, while learning how to continue building new civilizations, expanding our culture, and evolving with newfound understanding.
AT ONE Festival Overview
On land, in the water, and even in the sky, experience exciting cultural activities that will bring endless fun and fulfillment to the mind, body, and soul. All are welcome – family, friends, men, women, and children.
Conference: 

A platform that brings together a wide range of thought leadership for alignment of intention and focus attention to co-creating a new future for humanity!
Performances: 

Well-known accomplished artists and masters will gather to present their respective art: music, chess, calligraphy, painting, and camellia fragrance.
Exhibitions: A variety of cultural exhibitions, inspiring the way we live our lives through transformational art
Learning:

200 inspiring courses, aimed at various age groups, that will cleanse the body and fortify the mind
Market: Local independent farmers, creative crafts, unique performances, and exciting exhibitions will be brought together in our market space
Food: 
Internationally renowned chefs from our Thought For Food culinary team partner with nutritionists to present a more mindful dining experience
Calendar:
Day 0: Welcome dinner
Day 1-3: Three days of celebrations, summits, forums, physical and mental exercises, healthy eating, enlightened gatherings, parent-child activities, and the AT ONE Market
Day3: Closing ceremony
About SANGHA Retreat by OCTAVE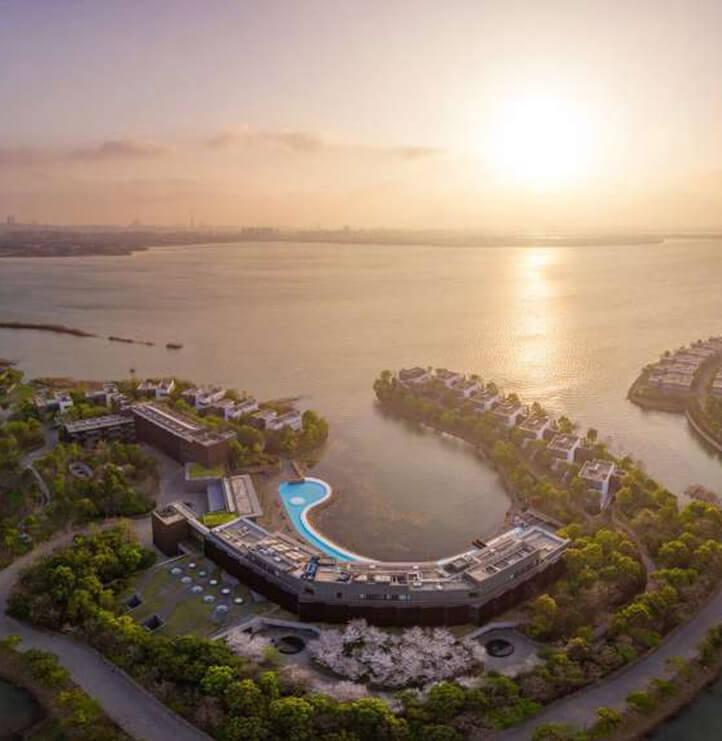 Located along the banks of Yangcheng Lake in Suzhou, China, SANGHA Retreat by OCTAVE covers 189,000 square meters of beautiful land right on the water. Located an hour′s drive from Shanghai, this haven of tranquility for your body and your mind is right at your fingertips.
As China′s largest health care and mindfulness community, SANGHA Retreat by OCTAVE succeeds in accomplishing the vision of its founder, guiding guests through the eight healthy living habits: eating, breathing, sleeping, movement, stillness, worldview, middleway, and the celebration of life. With this practice, we immerse ourselves in healing our body and mind, enhancing our inner awareness, and gaining a fully comprehensive health experience.
Address: 199 Yangcheng Ring Road, Suzhou Industrial Park, Jiangsu Province
Tel:(0512) 6788 1888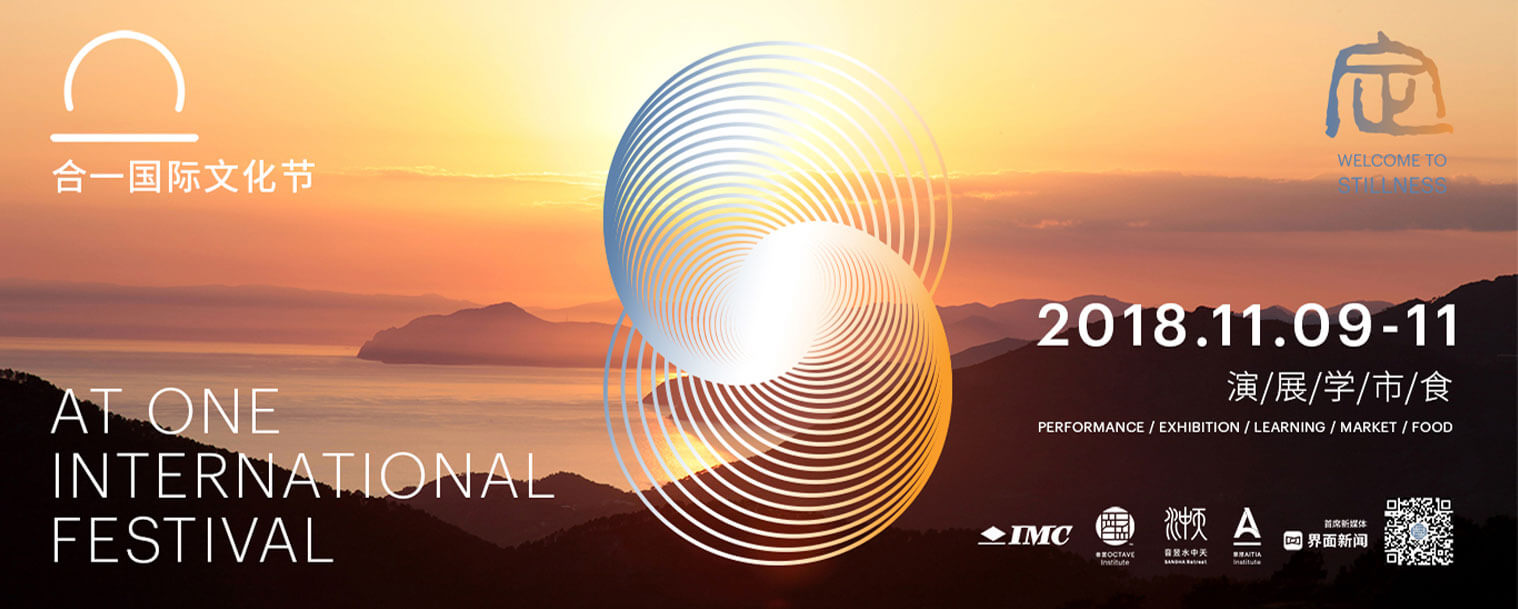 2018 AT ONE International Festival:Consciousness for World Harmony, Common Destiny of Humanity
An international launch forum dedicated to building awareness for the mission of global harmony. Through discussions, participants went beyond merely passively taking in information. Instead, the festival focused on collectively integrating knowledge in creating a wholly new worldview consistent with a new paradigm of unity and harmony.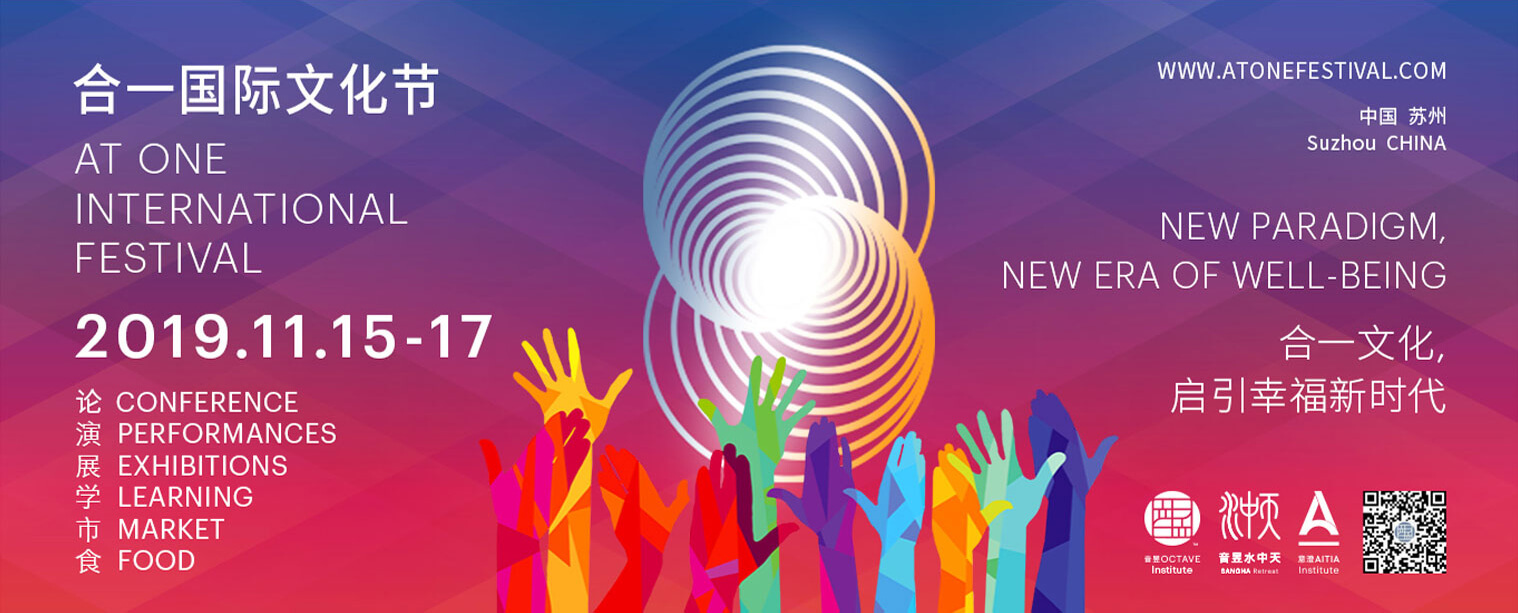 2019 AT ONE International Festival:New Paradigm, New Era of Well-being
This gathering focused on redefining happiness, health, healthcare, and integrative medicine. Discussions pushed the boundaries of previously held beliefs, and evolved to encompass contemporary challenges, to meet a world where human happiness is a core tenet and freedom is expressed with love.