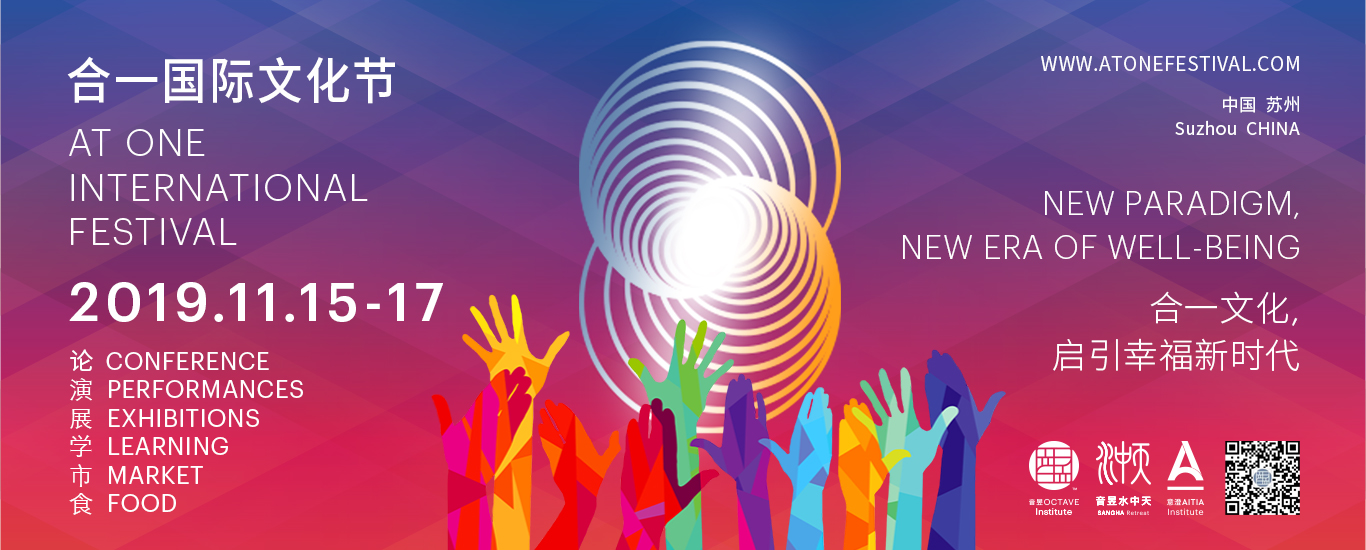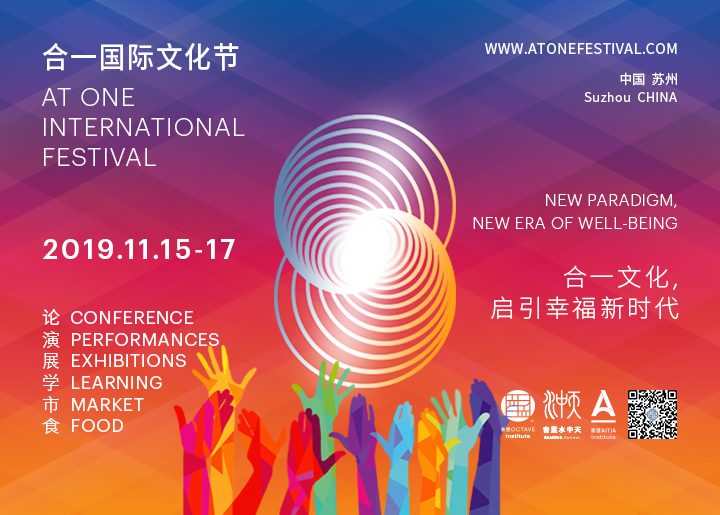 AT ONE International Festival 2019
Featured Practitioners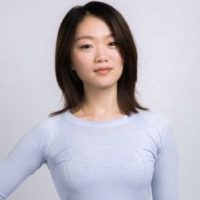 Amanda Xu
___
Amanda Xu has been teaching yoga for 10 years. She is highly accomplished in yoga and phonotherapy, and has the Asia-Pacific Yoga Association Senior Yoga Tutor Certificate, the National Alliance Yoga Tutor Certificate, the International Senior Maternity Yoga Certificate, the German Master Giovanni Watsu Physical Therapist Certificate, Nepal Master Steven Song Po healing certificate.
Amanda Xu's goal is to teach you how to get an intimate knowledge of your own body. She believes that this is the way to begin to heal your body in the most natural way. "We can help you achieve harmony between body and mind through yoga posture, breath control and meditation," she states.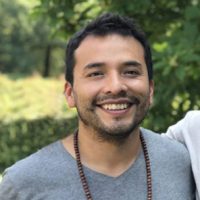 Angel
___
cofounder of Etnikas integral medicine with shaman a doctors with medicine plant. and Travel and Healing ( Holistic travel organizer) and right now helping the new project humanactions.org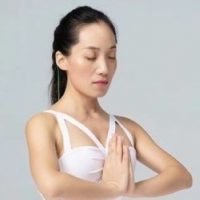 Anne Lu
___
Anne Lu (ERYT-500,YACEP) is a certified yoga teacher and holistic health practitioner .She loves practicing and teaching yoga ,she has trained with Lance Schuler for 10 solid years ,and she reguarly trains overseas in Anatomy ,Ayuevedic Science ,Ashtanga Yoga, Yoga& Ayuveda Philosophy ,Pranayama&Meditation ,food psychology and other related sciences .She studies and works with Yoga Masters and Alternative Medicine Doctors in various countries , which enables her to give her students and audience teachings from a deep theraputic approach .She runs workshops ,talks ,retreats and trainings across Newzealand ,Australia ,Thailand and China.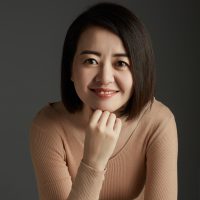 Anne Wang
___
Anne Wang is funder and trainer of the system "One Minute People Reading". She is also a book writer. She gave her TEDx speech in 2017. She is 10 years Toastmasters member and ICF coach. One Minute People Reading means to gaze people's eyes for one minute and give five layers information.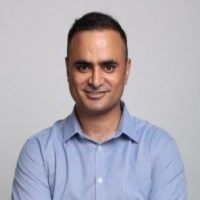 Deepak Barthwal
___
I was born in the Northern Indian city of Rishikesh, known as the yoga capital of the world, which is in the foothills of the Himalayas. My expertise includes ayurvedic treatment and diet, crystal healing, chakra balancing, yogic philosophy, yoga practice, meditation and watsu therapy.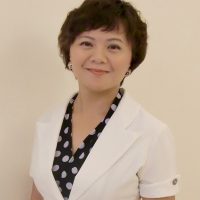 Dr. Carol Wang
___
Dr. Carol Wang is the Director of Aitia Family Center, a Guest Lecturer at Fudan, Jiaotong University, Tongji, Shangwai University and ECNU, the Chief Supervisor of Shanghai Changning District Institute of Teaching and Research for School Counselors, a joint certified Intimate Relationship Trainer by Focus on Family (US) & China Social Work Association, a Clinical Member & the Secretary of SIMHA (Shanghai International Mental Health Association), and a Member of CAPA (Chinese and American Psychoanalysis Association).
Having twelve years of home-schooling experience for her two children, she is specialized in changing family relations, focusing on mindful parenting through increasing parents' self-awareness to enable self-growth.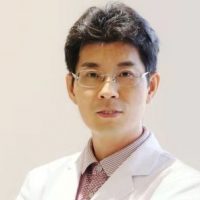 Dr. Dante Lee
___
Deputy medical director/Head. regenerative & anti -aging of AT ONE clinic Sangha. Vice-chairman of China anti-aging innovation branch medical board. The Best Chinese Anti-Aging Doctor Award of 2015. By WAAAM & A4M . A4M & WAAAM Certified International Anti-Aging FELLOW .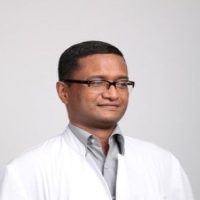 Dr. Dhanraj G Shetty
___
Namaste Everybody, I am blessed to be a part of Sangha by Octave and to participate in this event. Well, self-appraisal is very difficult but professionally I am a post graduate in Ayurvedic medicine and Yogic science with decades of clinical / retreat experience. Over the years, I have had diverse roles such as an Ayurveda consultant, Yoga instructor, Trainer for therapists, created Retreats, conducted courses in Ayurveda and Yoga, Headed Ayurveda, Yoga and Sowarigpa departments, and off late more into psychological counselling through Yoga. All said and done, both these life sciences, rather ancient Quantum sciences, have made me realize that life is a paradox and at the end of the day it is all about being nothing.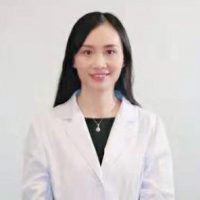 Dr. Judy Chen
___
Dr. Judy Chen has been working as a cardiologist in a comprehensive hospital for a decade. She is also the member of hypertension branch of Chinese Geriatrics Society. She has plentiful experience in the prevention, diagnosis and management of chronic cardiovascular diseases, such as hypertension, coronary heart disease, dyslipidemia, heart failure and so on.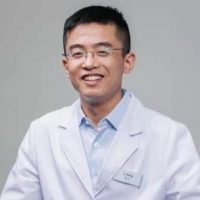 Dr. Ning Li
___
Attending Physician;Member of Japan-China medical association; registered TCM doctor in Switzerland; NCCAOM registered acupuncturist; 15+ years professional experiences in 3A hospitals and international medical facilities.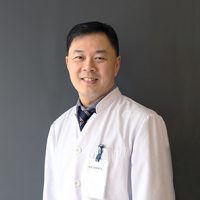 Dr. Paul Liang
___
Being a keen athlete was a key factor in how Doctor Paul Liang is such an effective chiropractor, bringing a wealth of experience with him, having been a chiropractor for more than 25 years. Graduating in 1990 with a Bachelor of Medicine, he proceeded to receive his doctorate in spinal neuroscience in 2003.
Starting his career as a medical doctor in Guangdong shaped the way Paul viewed every individual's condition differently, as that experience ensures that as a chiropractor, it is important to provide assessment with general wellbeing at the forefront. Paul's expertise lies in providing orthopedic assessment and treatment to patients with spinal disorders and injuries, sports injury, motor vehicle accident and spinal degeneration disorders, sciatica, spinal cord injury and other disorders.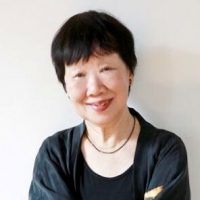 Dr. Wai Yung Lee
___
Wai Yung Lee, Ph.D., AAMFT Approved Supervisor, is Clinical Director of the Asian Academy of Family Therapy and Aitia Family Institute, is recipient of the prestigious 2014 American Family Therapy Academy's Distinguished Contribution to Family Therapy Theory and Practice Award. Much of Dr. Lee's research focused on dispersing the many myths about Asian Chinese families, as well as developing a framework for a culturally relevant approach in working with not only Chinese families, but also families of the world. She has been invited to deliver keynotes and workshops in America, Europe, and Asia, where her work has influenced many family workers, particularly in Mainland China and Taiwan. Her research on Children's response to parental conflicts has been considered ground-breaking in the family therapy field in which she has expanded the knowledge and technology to the studying of children from divorce and trans-generational families.In addition to her numerous publications on working with Asian families, Dr. Lee has co-authored three books with Salvador Minuchin, including the first and second editions of "Mastering family therapy – Journeys of growth and transformation," and the most recent, "Assessing families and couples – From symptom to system," together with Michael Nichols, all of which has been translated into many different languages.  A newspaper columnist, her series of books on families written in Chinese has been published in Mainland China, Taiwan, and Hong Kong respectively.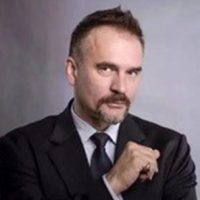 Drago Lazetich
___
Drago Lazetich, award winning director was born in Yugoslavia and grew up in the USA . He teaches a new way of acting called The Lazetich System. This combines acting skills, physical choreography, martial arts training as well as how to work with a director and filmmakers. The Lazetich System based on more than 25 years of his experience in the China and U.S. film industry. The Lazetich System incorporates a variety of different artistic methods over his years of studying film and artistic performance.
Drago says that China's filmmakers and actors can reach international standards, making their film and television productions more lucrative in worldwide cinemas. His style has been already used in many China productions and studios helping actors improve their skills and conducted in private sessions or on set while shooting. After many years in mainland China, Drago sees that the hardest thing for Chinese actors breaking through into better roles comes from a cultural dilemma of saving face. This is a limitation in the abilities of actors to fully express themselves. Drago believes that actors should not feel shame, and exposing vulnerability only adds to the performance. "Acting is like martial arts," he says, "It takes years to master and thereby to become a master. It's a lifelong learning process to achieve a high level of performance."
He is known amongst China's famous filmmakers and actors, gaining recognition for his professional contribution to the growing industry. He has given lectures and workshops at universities, schools and corporate training groups and is well respected in the community. Drago has taught all age groups and levels from beginners to professionals. Even while on his own acting jobs, Drago has made time to tutor other actors, co-acting with him.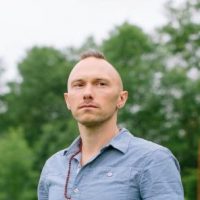 East Forest
___
Since 2008 EAST FOREST has been the leader of underground 'sound
meditation' ceremonies around the world. While his "blissful" (NPR) and "beautiful
wash" (Paste) of 'electro-acoustic orchestral ambient pop' can be contextualized along
with Aphex Twin, Philip Glass and Sigur Ros, the fundamental mission of his project is
to create sonic architecture for others to explore their inner space. Thus, it is a
process of creating thresholds for the listener to cross over — whether through his
music, ceremonies, retreats, or his popular "Ten Laws with East Forest" podcast.
His albums and collaborations have charted #1 three times (iTunes Aug 2019,
May 2019, Aug 2016), including Billboard's top ten.
As a teacher, East Forest has blazed a path in the international wellness
movement by embracing the intersection between technology, nature, music and the
human experience—with a brain-body approach aimed towards "secular spirituality"—
a methodology grounded as much in modern science as in ancient ritual.
His creations span over twenty albums including collaborations with Ram Dass,
retreats at the Esalen Institute, Google, John Hopkins neuroaesthetics project,
Consciousness Hacking, and his own TEDTalk. His music appears on his label Aquilo
Records, as well as 1631 Recordings, Tender Loving Empire and Universal/Decca.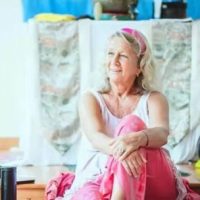 Ellen Watson
___
Esalen Institute
Director
Ellen Watson was the director of the body department of Esalen Institute in the U. S. and has given lessons at Esalen Institute since 1984, who is one of the 30 mentors with the teaching qualification of Esalen Massage worldwide. She has developed training courses on somatic art in the U. S., Italy, Thailand, Bali, Japan and China with a large number of workers and tutors in the field of mind and body for nearly 40 years.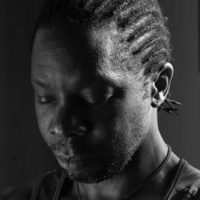 Fela Adebiyi
___
Fela is a yoga teacher registered with Yoga Alliance based in Shanghai, China. He has trained in Iyengar, Ashtanga, Viniyoga and Himalayan Meditation traditions and has been teaching in Europe and in Asia for more than ten years. He draws his main influences from Swami Veda, David Simi Roche, Alex Medin, Sri Sharathchandra Rangaswamy, INSPYA founder Lance Schuler, John Scott, Simon borg-olivier and Donna Holleman.
Fela is an inspirational teacher who incorporates both the physical and mystical aspects in his practice of yoga. His classes integrate dynamic vinyasa flow asanas, linking movement with breath with precise alignment, meditation, visualization, in order to create an inner journey towards healing and empowerment. They range from gentle restorative to strong vinyasa, with the emphasis on enjoyment while maintaining a meditative mind, regardless of the level or pace of practice.
Fela is a talented freelance photographer, an interest which has taken him around the world. He has worked in Africa with the street Children of Sao Tome together with UNICEF & the United Nations, teaching yoga and photography. Currently, he is working on Urban Yoga – a photographic journey that brings the ancient science of yoga to our.
In China, Fela has worked as a contributing photographer for Yoga Journal China, and has been shown teaching yoga on various TV programs, on channels such as International Channel Shanghai and CCTV China.
Fela is a caring and talented teacher, who often tells his students, "Give a little of your time to yoga and yoga will organically heal and guide you."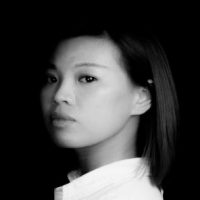 FitHearts & YiShi
___
Founder of YiShi FoodHealing lifestyle brand, Sound Healing Artist & Sleep Management. Sound Healing combined with the theory of "Acoustic Resonance" in modern science, focus on " Sound Healing & Spirits All One" ,Inheriting China's healthy food culture; Help people who want to improve their sleep quality, releast the life stressful of Urban Citizens, find the iner peace, enjoy the healthy body and healthy mind.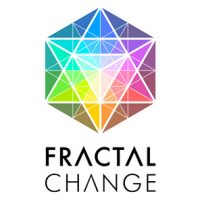 Fractal
___
Pere Marced is the founder of Fractal Change and has over 17 years experience working with plant medicine and traditional healing methodologies. Pere is driven to help others grow and change for the better and since 2013, has created and led workshops and various coaching programs for organizations and individuals throughout Shanghai, Beijing, and Barcelona including the Amazonian Emotional Process, the Emotional Breathing Process, and Ecstatic Dance.
Pere is an ICC Certified Master Coach and holds a Master's degree in Management and Marketing. Before devoting his work full-time to Fractal Change, Pere worked as an Overseas Business Development Manager in a Chinese corporation and previously served as an Executive Director and Overseas Business Manager in a consulting company with offices in Shanghai, Hong Kong and Spain. Steve is a Shanghai-based meditation instructor, a teacher of Humanities and Psychology for children 12-18. He is the founder of The One-Pointed Mind Workshops for Meditative Psychology © in education and leadership and these workshops have been shared in 7 countries and 13 schools. Steve holds a master's degree in Education and his most recent work examines the impacts of technology on our biological, cognitive and socio-cultural development and how we as teachers, parents and leaders can help counter their negative effects. He continuously trains as a meditation therapist through American Meditation Institute and the Himalayan tradition, and his The One-Pointed Mind© guided meditations can be found on most on-line music platforms.
Prior to teaching Steve owned and operated a private contracting company in Upstate New York. Since arriving in Shanghai, he has found a place with the Fractal team as a facilitator of The Emotional Breathing Process, and has continued to work with local schools in the effective implementation of meditation practices to optimize student well-being. Steve will begin his PhD in Clinical Psychology in August 2019.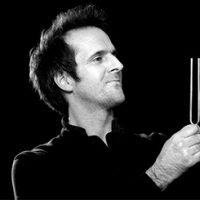 Francois Marie Dru
[Visiting Master Series: Public Sessions/Workshops Charge Extra]
___
Explore the power of sound through theory and practice. This workshop allow a better understanding of the therapeutic virtues of the sound through concrete tools of personal development: breathing techniques, sound meditations, therapeutic singing, sound bath, harmonizing concert.
Examples of themes and practices discussed:
Sound meditations, yoga of sound, mantras, harmonizing concert, overtone singing, the power of harmonics, cymatics (making sound visible), musicology, the power of musical intervals, sacred geometry in music, the basics of traditional Chinese medecine music, bio-resonance, modes and musical intervals and their effects, breath work (pranayama), power of silence, power of intention, heart coherence, sound and DNA, sound and cells, waves and consciousness. Relationship between sound and the vibration of nature, relationship between musical harmonics and astrophysics, relationship between vibration and water.
Whether you are a musician or not, we also learn to play intuitive instruments: Tibetan bowls, monochord, gong and to give care with vibrations.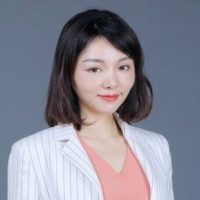 Gabrielle Luo
___
Gabrielle Luo, a registered dietitian in Australia and China, obtained her master's degree in food science from the University of New South Wales. She further equipped a master's degree in nutrition from the University of Sydney.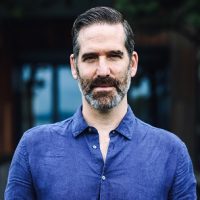 Gary Joplin
[Visiting Master Series: Public Sessions/Workshops Charge Extra]
___
Professional dancer
Choreographer
Yoga instructor
Gyrokinesis® instructor
For Gary Joplin – the body is the central focus of his work. Gary leads workshops in Europe, Israel, China and the USA in body – mind awareness and development. His work cultivates the synchronization of the physical body with the subtle and emotional bodies in a creative way.
He is a faculty member of the School of Life School for Life Therapists in Amsterdam, as well as a visiting instructor for embodiment in the Linguistics Department at Freiburg University. He is also a main assistant of the teacher Thomas Hübl, and supports his work at various workshops in Europe, China and Israel, and as a member of the team for the European Timeless Wisdom Trainings at the Academy for Inner Science.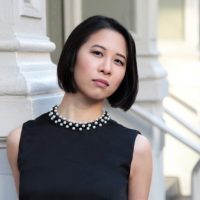 Grace NG
___
Grace is an artist and entrepreneur advancing the intersection of creative production and impactful creation.
She is best known for founding Lean Startup Machine, a global entrepreneurship workshop in 150+ cities, and Javelin.com, the software for startup creation and innovation. She has helped thousands of people turn their ideas into impactful new businesses, been a guest speaker at The U.S. White House, a guest lecturer at top universities, and continues to improve society as a Global Shaper of World Economic Forum.
She has traveled the world enabling others to achieve what they thought was not possible. Now, with a global view on the barriers to human potential, she creates art experiences to raise awareness of the mind and further unleash human possibilities.
As an artist, Grace combines neuroscience with visualizations and machine learning to develop interactive experiences that elevate consciousness.
BrainPaint is her series of brain art interfaces where she demonstrates the power of the mind to turn dreams into reality. It has exhibited in Singapore, Dubai, San Francisco, Beijing, Shanghai.
She believes everyone is a creator and, through her work, hopes to inspire others to live creative, impactful lives.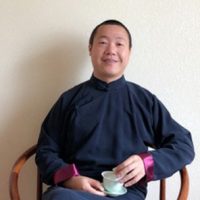 Huang Qian
___
A full-time educator & researcher of I-Ching, Chinese traditional culture and Natural Science, focusing on space-time numerical structure and the cross over different subjects, from art to science, technology to life. Made numerous speeches over hundreds of institutions, academics etc. including Shanghai Himalaya Museum, China Museum Art, CWI Children's Palace etc. Now, invited by CIFAL Global Network of UNITR (United Nations Institute for Training and Research), as a chinese culture and economic lecturer, serving over 70 countries' government officers and business leaders, making speech over Chinese Traditional Culture, One Belt and One Road and Community of Human Destiny.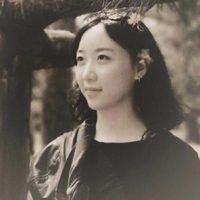 Jessica Lu
___
Jessica Lu is a young performance artist exhibiting internationally. She has experience in wide range of body vocabulary including traditional dance forms of Africa, Indonesia, and Japan, contemporary western dance forms of Gaga and CI, and somatic practices of Feldenkrais, Alexander Technique and Free Movement. After extensive exposure to various movement methods, she started to develop a free movement practice for dancers and body workers. This unique practice uses the urban landscape as metaphor to facilitate the understanding of our free body in space. This practice is potentially beneficial for everyone to tune awareness and centering the body & mind in the city environment.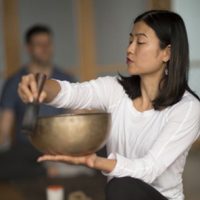 Josephine Ong
[Visiting Master Series: Public Sessions/Workshops Charge Extra]
___
Enriched with over 10 years of teaching experience, Josephine Ong is the founder and leading therapist of Shantih Shala Holistic Arts (SSHA). She is a skilled Wellness Therapist,Energy Healer, Yoga Instructor and Personal Trainer internationally recognized by Yoga Alliance, Yoga Arts Australia, Sivananda Vedante (Institute) Training Academy of Chennai (India) and ACE (American Council On Exercise).
Since 2008, SSHA was founded to serve as a platform promoting empowerment through the healing arts, specifically via Holistic practices to manage the Mind, Body and Heart. Her work is a fusion of various disciplines that includes Energy Healing, Sound Therapy, Reiki, Counseling, Yoga,Ayurveda, Meditation, Mindfulness, Feldenkrais, Cranial-Sacral Therapy,Aromatherapy, Shamanism, physical exercises, Massage,Music, Art and Dance.
Today Josephine bases herself in Shanghai, China, as she manages The White Room, a healing and coaching space located at the heart of the city. At the same time, Josephine continues to travel globally to deliver SSHA programmes in China, France, Thailand, Malaysia etc., dividing her time between Shanghai and working as a Visiting Practitioner and Alternative Wellness Therapist.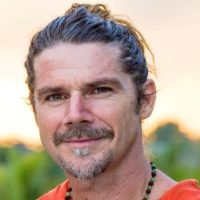 Kevin James Carroll
___
Kevin James is a singer/songwriter that weaves his heartsongs with a world fusion of devotional chanting.Kevin James is originally from Australia, but gave up his home to travel the world supporting consciousness and connection through the medium of music as way of finding harmony and happiness. Presently based in the yoga community of Ubud, Bali, Kevin's music is uplifting, inspiring, and unique in that he uses his own personal interpretations of ancient prayers and mantras to give them new meaning and life. Working with instruments like the Shakuhachi flute, guitar and harmonium, as well as his rich and powerful voice, Kevin and his wife Susana (on harmonium) create sacred heartsong chanting circles of transformation that open people's voice and hearts to our divine nature, the fundamental "one-ness" that we all share.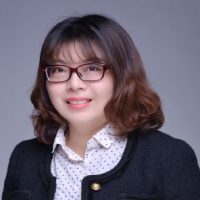 Liana Chen
___
Graduated from Department of Economics ,Fudan University and Center for Psychological Counseling and Research, Shue University of Hong Kong. She studied psychology, coaching psychology and psychotherapy from Dr.Catherine Sun Tianlun, founding president and famous psychologist of the Asia-Pacific Psychological Counseling Association.
One of the first certified tutors in Hong Kong ACME academy.
National Second-level Psychological Counselor.
Organizational Systems Arranger.
Enterprise Coach Qualification Certification issued by the Ministry of Human. Resources and Social Security.
Certified Coach of Private Advisory Board.
Head of Psychological Training Section and Senior Trainer of Listed Companies.
Have more than ten years of experience in training and consulting in enterprises, and projects in cooperation with McKinsey, KPMG, NOAH and other companies have landed. Have a profound understanding of experiential training, serve in-house training in enterprises for more than thousands of people, have made in-depth study of relevant psychological knowledge and accumulated 3000 hours of consulting and training.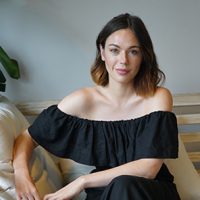 LUÜNA naturals
___
"I couldn't find a brand that truly empowered women and girls in Asia during their period. So I created one." Olivia, LUÜNA naturals founder.
We are Asia's first female-led period care company. Our mission is to change the way women and girls experience menstruation through healthy & more planet-friendly products, taboo-free education about female health and a business model that supports the period education of girls in need across the region.
With our awesome ever-growing sisterhood, we can create healthy attitudes and experiences around periods.
For many women, their period days are often times of an extra worry. Wouldn't life be easier if every month you could just use natural, chemical-free care products? At LUÜNA naturals we are committed to enhance the lives of women and girls in Greater China through purposeful period care.
We firmly believe that women should spend these special times in a natural and comfortable way, without compromising on their physical discomfort.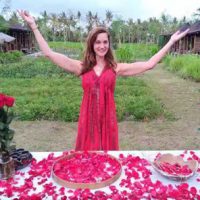 Lynn Light
___
Lynn is a life coaching through experience and breathwork. She connect to your Highest Self to relay the information you need to create your most abundant Life.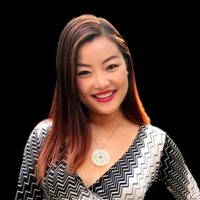 Maggie Wu
___
A multi-talented and passionate entrepreneur, " Travel and Inspirational Speaker" "Intuitive Life Coach" , Mission in life is Travel, Teaching, Therapy, Truth and Triumph and Transformation.
Marceau Chenault
___
Marceau is a teacher, artist and researcher in dance, martial arts and qigong. Founder of Qi Dance Project in 2010, he is teaching since 2009 at the sport faculty of ECNU and at the Qigong Institute (TCM University) with a Ph.D. in Anthropology of body techniques.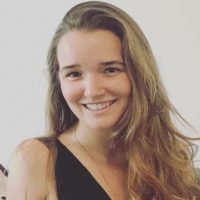 Maria Souza
___
Maria Souza is a Social Ecologist and Educator. She holds a Masters Degree in Ecology and Spirituality and her mission is to engage people with the natural world and foster a reflection  about our presence on Earth. Originally from Brazil she has worked for 7 years in the Brazilian Amazon with the indigenous peoples and Conservation Units. Maria spoke at the 13th United Nations Permanent Forum for Indigenous Issues and participated together with Vice President Al Gore at the Climate Reality Leadership Corps Training. Between 2017/18 Maria spent 2 years in Asia working with social environmental projects, including a documentary series for the multi-cultural organisation, East West Seeds. Today, Maria is focused on teaching about sustainability, indigenous traditions and women's relation to nature.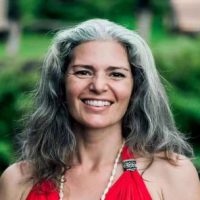 Marie Pierre Gay
___
Kinesiologist, Yoga Teacher and human empowerment advocate. Using sacred rituals, embodied movement, breath work, voice activation, light touch, she brings you in your own sacred space, to share and raise our powerful, wise and true presence.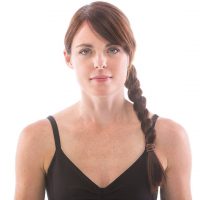 Marisa Radha Weppner
___
Marisa Radha is well known for her authentic self-expression, humorous yet grounded, as she empowers students to live their highest potential on all levels of being.
Her personal quest to explore the essence of a spiritually charged life has gifted her with many passions, from the tarot to shamanism to plant medicine and meditation to chanting and bhakti yoga. Since completing the Interdisciplinary Yoga and Advanced Teacher Trainings at the Nosara Yoga Institute in 2002, Marisa has dedicated her life to sharing the art and science of yoga.  She uses her graduate degree in Transpersonal Psychology, Life Coaching and Pranassage to bring a real-world mix of eastern and western spiritually and psychology to her classes for self-empowerment and awakening. As an ERYT 500, Marisa is the Lead Instructor for Sage Yoga & Wellness's 200 and 300 HR yoga teacher training schools, and is honored to be a 1000 HR Nosara Yoga Master Educator.
In addition to a full-on yoga life, Marisa is the mother of 2, hosts a weekly podcast Love, Service Wisdom, is DJ Chakra Khan, and is the co-creator and co-curator of Yogafort for Treefort Music Fest. When not wanderlusting, Marisa can be found guiding weekly classes at her studio in Boise, Idaho, Sage Yoga & Wellness. Watch her yoga classes online at Udaya.com.
Her new book 'Vinyasa Yoga Made Simple: 27 Days of Self-Discovery' is out now.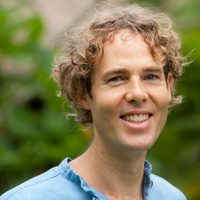 Michael Hallock
[Visiting Master Series: Public Sessions/Workshops Charge Extra]
___
Michael Hallock is a healing arts practitioner of 20+ years helping individuals reach a place of stillness, inner calm and deeper connectivity with one's self and others.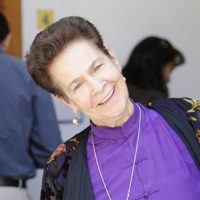 Mukara Meredith
[Visiting Master Series: Public Sessions/Workshops Charge Extra]
___
Mukara Meredith Certified Hakomi therapist and trainer. Mukara has 40 years' experience in teaching, consulting, and working with the healing arts. Being the founder of of MatrixWorks, Mukara is committed to creating new cultures of cre-ativity and nourishment in workplace relationships. MatrixWorks has been at the forefront of introducing cutting-edge neuroscience to leaders, managers and their teams to access collective intelligence and practice the skills of collaboration.
MatrixWorks has been taught at Naropa University in Boulder, Colorado. Main Corporate Clients include P&G, Mattel, General Mills, Hershey, GE, GAP, Old Navy, etc.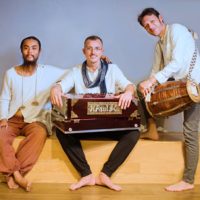 Naam Kirtan
___
Naam Kirtan has been founded in 2011 by Rasa. The band has played numerous Kirtans in many yoga studios of Shanghai as well as Yoga festivals and studios in different cities of China. Naam continues to grow and is passionate about sharing this wonderful uplifting process with wider and larger audiences in China and abroad.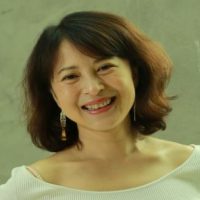 Olivia Xiao
___
Olivia Xiao holds a Bachelor of Science from Oxford Brookes University in the UK. She is a member of The International Association of Coaching.  Olivia specializes in life coaching and using mindfulness to facilitate personal transformation, and is particularly good at guiding individuals on the journey of self-discovery and transformation. Olivia's work is very experiential and effective to take clients to higher consciousness level.  She believes that most of patterns and beliefs which holding us back from connecting with others and living a better life are outside of our consciousness.  By practicing mindfulness, you can identify, stop those patterns and beliefs to improve the relationship with self and others.  Olivia was a lecturer for SWFC INSIGHTS event.  She has interviewed by many magazines including Elle and Lohas to promote mindful lifestyle.  Her motto is "Be the change you wish to see in the world".
Besides individual clients, Olivia has done personal development trainings and mindfulness trainings with many corporate clients such as Noah, Shanghai Centre, Heidrick & Struggles and W.W.Grainger , McKain Food, Richemond as well as members of community groups such as IPWS.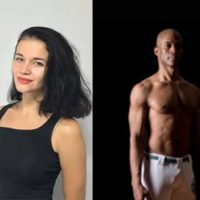 Profesor Café & Sondra "Ventania" Kim
___
"I am blessed to share my Capoeira in Shanghai."
Professor Café ( Zranwea Deyein ) began his journey with Capoeira in Los Angeles
with Mestre Boneco of Capoeira Brasil. The unique movements, the richness of the culture, and the challenge inspired his personal development and physical fitness. He has sharing his love for Capoeira in Shanghai since 2012.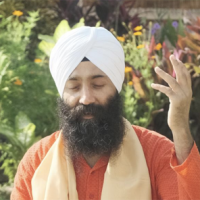 Punnu Singh Wasu
___
Punnu Singh Wasu is an Indian vocalist, musician, songwriter and multi-instrumentalist. He was born and raised in Hyderabad into a family that has a true love for Kirtan and spirituality. He began studying harmonium and singing at the tender age of 5. At age 10, he moved on to learning the Hindustani (Indian Classical Music) while traveling with his father throughout India singing the beautiful verses of Kirtan. Nowadays he performs Kirtan, Xtatic Kirtan, Indian Fusion, Indian Classical music, Sufi, Bollywood music as well as Sound Healing. He has his own Kirtan Academy "Bhakti Bliss" and also leads music workshops in combination with yoga & meditation around the world.Currently, Punnu resides in Bali teaching very high-quality 100hr & 200hr meditation teacher trainings and 100hr advanced meditation trainings where he shares his vast knowledge and experience of more than 30 years. He also offers kirtan trainings, reiki courses (level I – Grand Master) and spiritual awakening courses. Furthermore, he is co-founder of the Bhakti Bliss Fest in Switzerland – a festival of meditation, yoga, music and dance .
Raphael Melo
___
A Yoga Alliance ERYT500 teacher
Raphael teachings focus on the precise inner and outer alignment of the postures, combined with the fluidity of Vinyasa – an integration of the traditions of Ashtanga Vinyasa Yoga and Iyengar Yoga – watered with sense of humor and love. This, along with the studies of pranayama, meditation, Indian philosophies and kirtan, the students experiences a holistic practice that provides support to their day- to- day activities.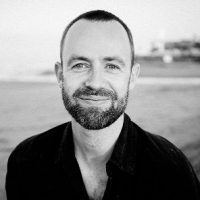 Richard Ayling
[Visiting Master Series: Public Sessions/Workshops Charge Extra]
___
Richard Ayling trained personally with Wim Hof to become one of the first international Wim Hof Method Instructors, having used the method to overcome his autoimmune disease, and combines these techniques with flow state practices to help people and businesses deliver peak performance around the world.
He regularly speaks at international festivals and conferences, and holds workshops specialising in mindset, purpose, breath work and flow. He is fascinated and driven by human growth and potential, and in his coaching helps entrepreneurs and creatives show up as more purpose-driven to have a bigger impact on their businesses, as well as a deeper connection and fulfilment in their personal lives, which ultimately spreads out into everything they do.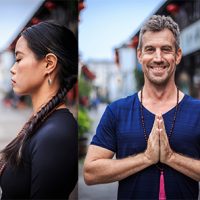 Richard & Sara
___
Richard Baimbridge
A Yoga Alliance ERYT500 teacher
Richard has been a pioneer in the development of Vinyasa Yoga, Anusara Yoga, AcroYoga and Thai Massage across Asia for more than fifteen years. Richard began practising Vinyasa yoga more than 20 years ago at JivaMukti in New York City and later assisted Duncan Wong at Y Plus, Shanghai. He then began to study with PURE Head Teacher Patrick Creelman, with whom he has now trained for the past seven years. Richard also hosts advanced workshops and 200-Hour Yoga Alliance Teacher Trainings across China.
Sara Pei
A Yoga Alliance ERYT200 teacher
After taking a 200-Hour Teacher Training with Lance Schuler, Sara began teaching. Sara has also studied alignment-based Vinyasa Yoga with Patrick Creelman, Aerial Yoga with Holly Coles, Pre-natal & Post-natal Yoga with Jennifer More. She living a true yoga lifestyle including environmentalism and vegetarianism.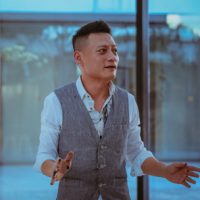 Ricky Wei
___
Ricky Vilas, a contemporary energy calligraphy artist. His childhood was deeply immersed in the world of ink and Chinese calligraphy under his father's influence. Later, he developed his career as a human sculpture artist. To him, "Life is an endless process of self- discovery". He styles himself "Quanlligrapher", signifying the being of quantum mind in his calligraphy. Selfless soul, soundless voice. He seeks to capture the clearance of inner voice of his contemporaries through his ego-less self. Ricky is a grade-one calligrapher in China. His works has been collected by collectors.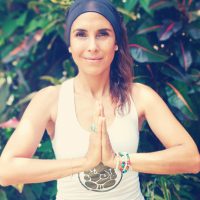 Rosarmy Ramirez Moreno
___
Rosarmy Ramirez Moreno is a passionate Yin Yoga teacher. Her Husband Suntara (Daniel Coates) is one of the world's leading Sound Healers.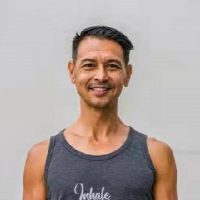 Rusty Davis
___
I have been practicing yoga for over 25 years, teaching for over 16 years and worked with Athletes for over 13 years. I also study and facilitating the practice of Breathwork for over 8 years. I started my journey with Yoga with Sivananda, Ashtanga and Anusara Yoga.
I started teaching yoga in America, Bali and also other Asian countries (like India and China), Australia, Middle East and Europe.
Throughout my personal practice and career, I have been gathering knowledge around the fascia system, somatic movement and practices, trauma and emotional awareness and release and many forms of yoga.  I started my own 200 Registered Yoga school 3 years ago.
I have also developed a style of Breathwork that pulls inspiration from many different types of breathwork. Combined together with yoga and other mind-body practices, I developed further this powerful tool for Transformation through Breath into a life-changing experience.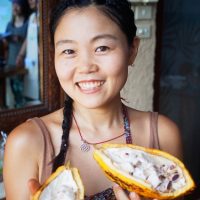 Sayuri Tanaka
___
as a raw, vegan & macrobiotic chef, sayuri offers you an experience of what it is truly like for your body to be nourished and your heart to be opened through healing food. As a teacher, she shows you the simplicity of physical and spiritual transformation through the food choices we make. This knowledge has taken her around the world to share with others for the past decades. She has catered for many yoga retreats in india, bali, europe, australia, north and south america, studied at some of the great academies and learned from well-known raw food chefs. From this experiences and being a dedicated yoga practitioner herself have given her a greater understanding of preparing foods for yogis and each individual needs. Based in bali, the healthy lifestyle destination, her raw vegan restaurant, "sayuri healing food café" is at the cutting edge of a scene that is continuously inspiring many visitors from all around the world. In her restaurant, she shares her love in food that makes your soul happy, nourished & lifted, where the community gets together, where you feel at home & welcome, where you feel good and safe to be your authentic self.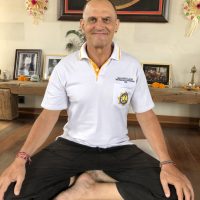 Scoot Bauer
[Visiting Master Series: Public Sessions/Workshops Charge Extra]
___
Scott Bauer is a practitioner of Ashtnaga yoga vinyasa, ayurvedic principles, Buddhist meditation & incorporates Balinese philosophy in his studies. He is a recovering addict (clean 15 years) who used Ashtanga Yoga and mediation to get clean. He is the founder and owner of Usadabali (www.usadabali.com) & Pranabali.com (www.pranabali.com). Originally from New York Scott is now a full time resident of Ubud, Bali in Indonesia. He offer regular retreats for wellness and lifestyle in Ubud.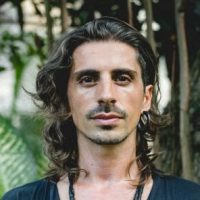 Sebastian Bruno
[Visiting Master Series: Public Sessions/Workshops Charge Extra]
___
Sebastian is a student of the Body, Breath, and Movement. These studies brought him into different disciplinary practices such as martial arts, dance, bodywork, and traditional healing arts. For the past 15 years he has been immersed in the learning and practice of Traditional Thai Medicine; rooted in the Five Element Theory and Buddhist principles of mindfulness, kindness, and compassion; following the lineage of the acclaimed Master Arjhan Pichest.
Sebastian is the co-founder of ThaiVedic, an international holistic healing school that bridges timeless Ayurvedic principles with Thai Buddhist Medicine and Yoga Therapy. Based in Asia for over 11 years, Sebastian travels around the world sharing his practice through sessions, classes, and workshops.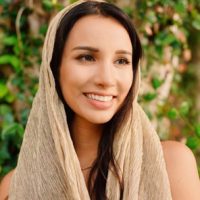 Shreni Shukla
___
Shreni Shukla is a healer and teacher from USA. She combines her knowledge from her background in yoga and meditation, education in psychology and psychology to offer a new way to heal your mind+body+soul. She believes that healing past and childhood trauma is the key to moving forward.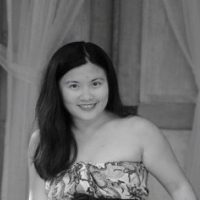 Sophie Tsuei
___
The president of School of 3, life-clearing coach. Sophie is good at meditation, shaman healing, and past retrospective. Over 3 years, she founded the organization for spiritual healing, natural environmental protection and charity in 4 countries.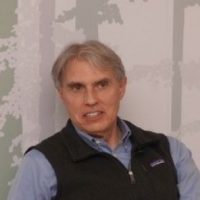 Stephan Victor
___
Stephen Victor works with individuals and businesses to discover latent and emerging patterns, creative impulses, and productivity.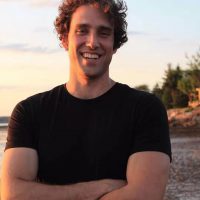 Stephen Puiia
___
Stephen Puiia is from Prince Edward Island, Canada. He is a Yoga Instructor, athletic trainer, life coach, and author. He has 14 years experience in the wellness industry. Steve was fortunate to spend the first 7 years of his career at the cutting edge of high performance athletic conditioning where he worked with many world class athletes.
In 2016 he relocated to Shanghai and became a celebrated instructor at Pure Yoga. In 2017 Steve published his first novel, Lucky Duck Cola, in America. In 2018 Steve left Pure Yoga to open Holistic Conditioning. He now operates a studio in Shanghai and services Yoga studios, corporations and resorts with program design, event planning, marketing and execution.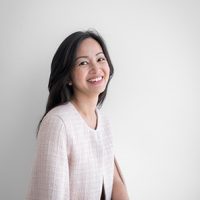 Sufen Paphassarang
[Visiting Master Series: Public Sessions/Workshops Charge Extra]
___
Sufen Paphassarang started out her career as a corporate executive in the AIG and Marsh & McLennan Group. Her background and experience has now brought her to become a business executive from the healthcare sector. Sufen currently directs the BodyTalk Centre Singapore, while teaching and lecturing internationally on health, business, BodyTalk and MindScape.  Sufen understand the inherent challenges in maintaining optimum health while balancing both career and family life. Sufen used the BodyTalk System to recover from an autoimmune condition, Grave's disease and the death of one of her 4 children from the H1N1 avian influenza. Having made full recovery from Grave's disease without the aid of pharmaceuticals, surgery or any long term interventional strategies led her to study the BodyTalk System.
Since 2011, Sufen has been using the fields of mind and body medicine with The BodyTalk System. Sufen provides a whole-person centered healthcare, integrating medical science, neuromuscular biofeedback and neuroscience/neuroplasticity within the philosophies of health and wellness of both Vedic and Chinese traditions. She directs The BodyTalk Centre Singapore, where she teaches BodyTalk Access and coordinates BodyTalk, MindScape and FreeFall courses for the Asia Pacific region. Sufen also runs a busy clinic where she conducts private BodyTalk treatments.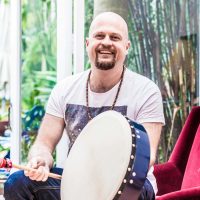 "Suntara" – Daniel Coates
[Visiting Master Series: Public Sessions/Workshops Charge Extra]
___
Suntara is one of the worlds leading Sound Healers. With his unique and powerful voice that is often described "other worldly", the sound vibrations that Suntara channels penetrate deep, moving and shifting energy leaving the audience feeling light, clear and deeply relaxed.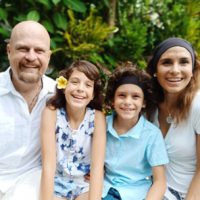 the Coates Ramirez Family
___
We are a family that embrace Homeschooling or what we call "Natural Learning" and travel around the world as a family. Our kids schools the world.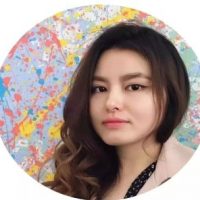 Viviana Ni
___
Art Therapist (FLC) AThR, MAAT
Registered Art Therapist of Australian, New Zealand and Asian Creative Arts Therapies Association (ANZACATA)
Professional Member of Art Therapists' Association Singapore (ATAS)
Master Degree in Art Therapy from Goldsmiths, University of London
Clinical Member of Shanghai International Mental Health Association (SIMHA)
Member of The Red Pencil Humanitarian Foundation
Former Committee member of Art Therapy's Association Singapore (ATAS)
Former leader and initiator of Malaysian Regional Group of the ANZACATA
Artist
Viviana is a Registered Art Therapist with Australia, New Zealand, and Singapore Arts Therapy Associations, a Clinical Member of the Shanghai International Mental Health Association. Also, she has 8 years of experience in art therapy both locally and internationally. After graduating from the Master Degree of Art Therapy Program in Singapore of 2013 – accredited by Goldsmiths, University of London. She has been working with a diverse population and worked in different settings, such as hospitals, daycare centers for the elderly, mental health institutes, special needs care centers, refugee school, and governmental organizations. In Shanghai, Viviana provides art therapy services to individuals, groups, families, and both Chinese and English-speaking communities.
With a Bachelor Degree in Fine Arts, Viviana also likes to express her inner voice through art-making. After learning performance art from the esteemed performance artist -Amanda Heng in 2012, she exhibited her performance artwork domestically and internationally.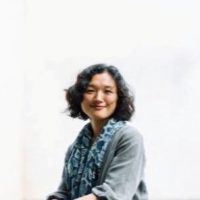 Wang Jingni 
___
Wang Jingni is a Esalen® Massage Teacher in training, a certified Esalen Massage Bodyworker. In University, she had studied Media Art, it is where she fell in love with Body Media. She use Touching and Movement as media to form group communication, to explore body-mind relationship, and to open a new eye to see the world !